Abortion Perspective of Rape Victims Criminal Law Study
Keywords:
abortion, rape victim, criminal law
Abstract
Whereas in the Indonesian legal system, the act of abortion/abortion is prohibited. Even the act of abortion is categorized as a crime in the context of criminal law so that the perpetrator and the person who helps to do it are subject to punishment. However, although most Indonesians are aware of these provisions, there are still many women who have abortions. This can be seen from the data submitted by researchers about the number of abortions that occur in Indonesia. Abortion is also often done by women who are victims of rape. The reason often put forward by women who are raped is that having a child as a result of rape will increase their inner pain because seeing the child will always remind them of the bad event. However, not always triggering events such as having too many children, pregnancy out of wedlock, and rape victims make a woman choose to have an abortion. There are also those who keep their pregnancy on the grounds that the abortion is a sin, so they choose to keep the womb. Whatever reason is put forward for abortion, if it is not due to medical reasons, the mother and the person who helped to abort the pregnancy will be punished with a crime. This is because positive law in Indonesia prohibits abortion. But on the other hand, if the pregnancy is not aborted, it will cause new problems, namely if the child is born from a poor family then he will not get a decent living, while if the child is born without a father, he will be ridiculed by the community so that he will live his life in shame. This is because in eastern Indonesian culture, it is not possible to accept children born out of wedlock. This reason sometimes makes women who are pregnant out of wedlock desperate to have an abortion. So in this case how is the study of abortion in the perspective of criminal law in Indonesia.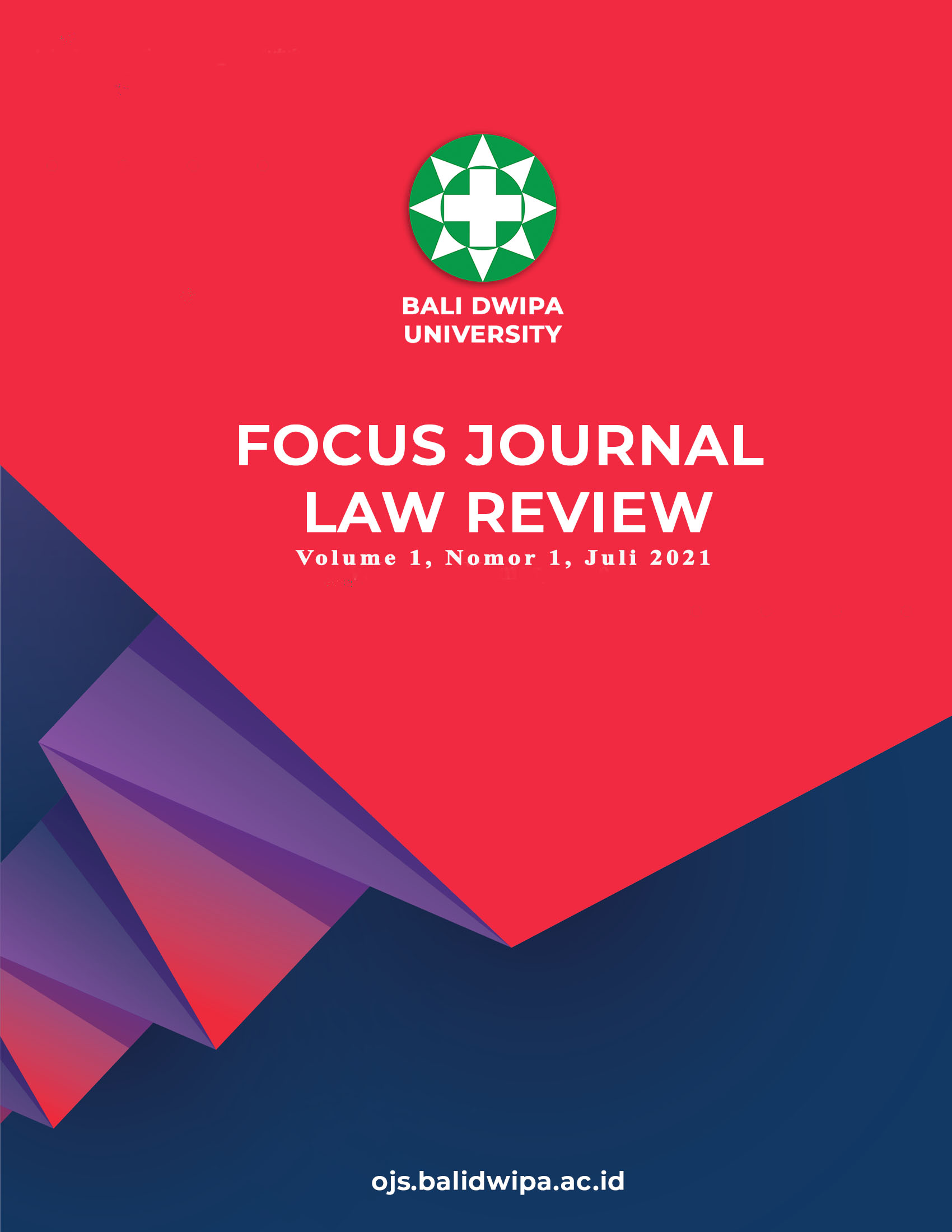 Additional Files
Published
2021-07-21 — Updated on 2021-12-12
How to Cite
Dirgantari, A. P. (2021). Abortion Perspective of Rape Victims Criminal Law Study . Focus Journal Law Review, 1(1), 14-23. Retrieved from https://ojs.balidwipa.ac.id/index.php/fjl/article/view/6 (Original work published July 21, 2021)